via twitter

Will update every minute as the program progresses.
Mianhe... no one is tweeting so I just do screencaps. Will post the list of winners later.:))
The program starts.. Cast of TTBY won!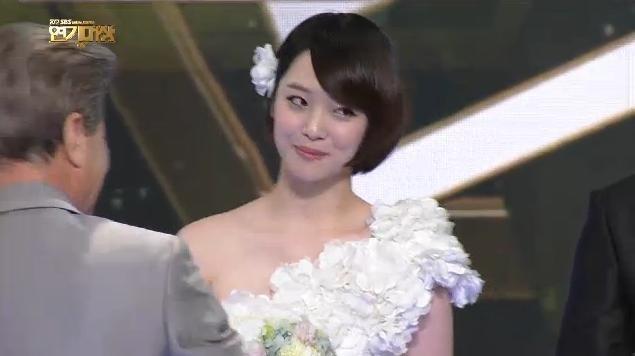 [!!!] TTBY cast Minho, Lee Hyunwoo and Sulli won the New Star award in SBS Drama Awards!!~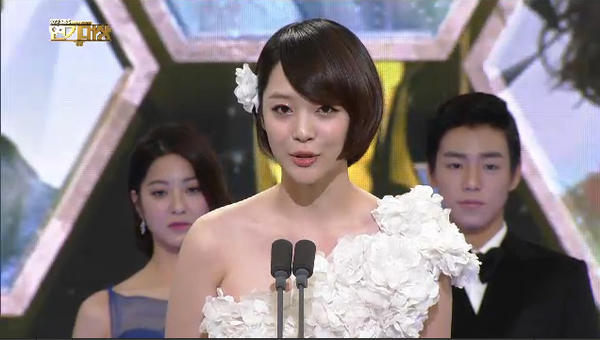 [Cap] Sulli @ 2012 SBS Drama Awards For The New Star Award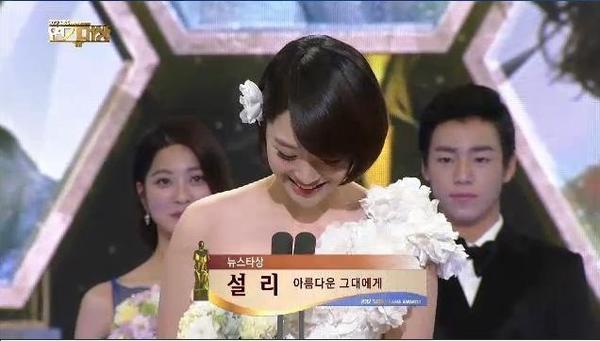 Yuri won "New Star" Award at the 2012 SBS Drama Awards! Congratulations!
[CAP] Sulli won New Star Awards along with SHINee's Minho, Lee Hyunwoo, CNBLUE Jonghyun, Park Seyoung, etc
Sulli, Minho, Yuri SBS Drama Awards Speech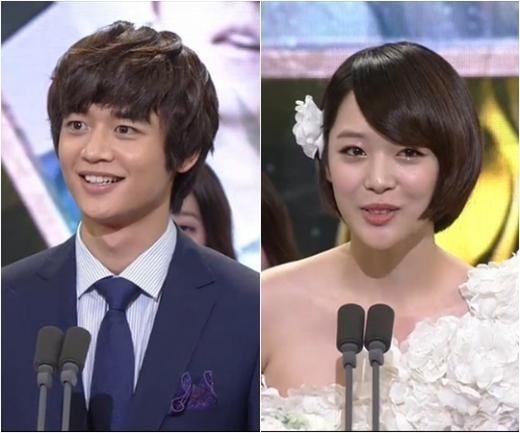 [VIDEO] 121231 Minho win the new star award with other FYIFB cast @ 2012 SBS Drama Awards http://www
They featured Soo Ae and Kwon Sang Woo who is [maybe at the filming site] Yawang...