I am so happy to visit the thread this morning. It's quite a while now since there was something new regarding our OTP, HyunMin couple. As they are both busy in their respective career, sightings of them are none since the final Japan fanmeet for their drama Playful Kiss.
Just want to share this analysis and translations of @tlbpc via HyunMin thread/soompi.com. Reading this made me say...ah, interesting!
credit as mentioned
I'm quite surprise that none of the MinJoong/HyunMin fan blogs make mention of the latest tweet (9 Feb) by MM with a picture of Modu and a ball because on the very same day we get pictures of HJ playing soccer for FC Avengers with Hyun Jun.
Her message is "

공에 대한 너의 집착은 마치.. 너에 대한 나의 집착과도 같구나"

which fans in HyunMin Baidu had translated it to Chinese.
Now I have translated it to English as follows - Your persistent dedication to the ball.... is just like the same dedication you are to me
So isn't this a coincidence? Is MM giving us fans a big hint? Doesn't it makes one ponder about this? Anyhow, fans in HyunMin Baidu are SO very happy over this and agree that MM is very intelligent indeed as she can meant this for Modu or You-know-who ....!They are taking it as her Chinese New Year present for fans.
Glad to be able to share it here and here's wishing all supporters and fans of the MinJoong couple a blessed and happy Chinese/Lunar New Year!
MinMin's tweet
공에 대한 너의 집착은 마치.. 너에 대한 나의 집착과도 같구나😘
twitter.yfrog.com/ny2p5hp...
twitter.yfrog.com/oc4aoal...

Read more at http://twitter.yfrog.com/ny2p5hpj#x5A60V24wymsVfh8.99
And to further tickle our minds, a photo of both HJ and MinMin wearing a cap with letter M. Actually, this cap was worn by HJ a long time ago, just can not remember when but the said cap was also a topic then.
shared by @mi4chimes @HyunMin thread
cre: @eiren101 HyunMin thread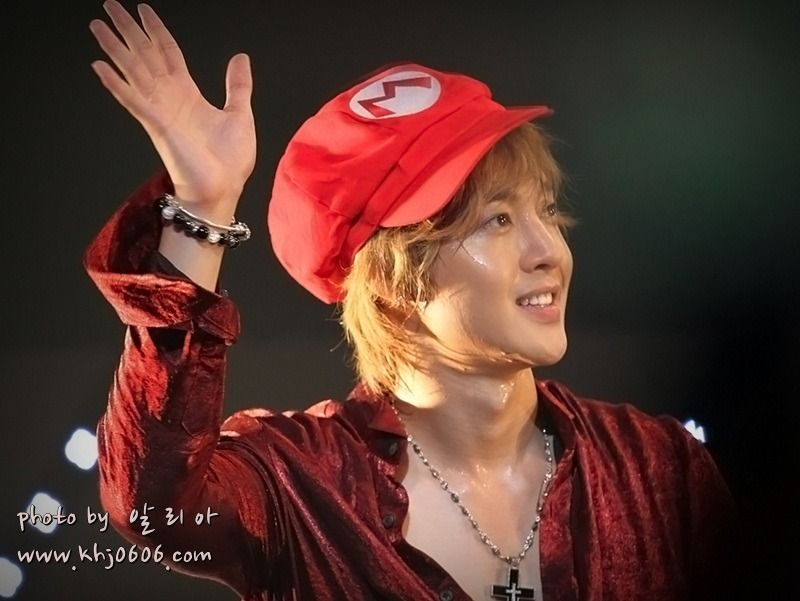 PERHAPS JUST A BIG COINCIDENCE! :))