MinSul couple's charm is like a virus! After TTBY, the popularity of both SHINee and f(x) exploded, thanks to Minho and Sulli. Though they are already popular, but the tandem of MinSul reached even the non k-pop follower and some fans who don't know both group now become a follower of both. Isn't it awesome?
Now, to continue my quest for the truth if I shipped them correctly, here's some photos of them captured with some similar things to compare. This was shared via MinSul thread by me, last night and some Minsullians, and the photos are not mine. Credit on logo.
As I was posting last night, I happen to notice the similarity of their sunglasses. And I think @ravissant also pointed them out, which made my analysis correct.
Then I also shared that Sulli is holding on to her mobile phones nowadays, especially at airports. I already posted something like this on my previous MinSul facts. Waiting for someone to send text messages or calls.
Hmmm and Minho-ssi is also busy with his mobile phone.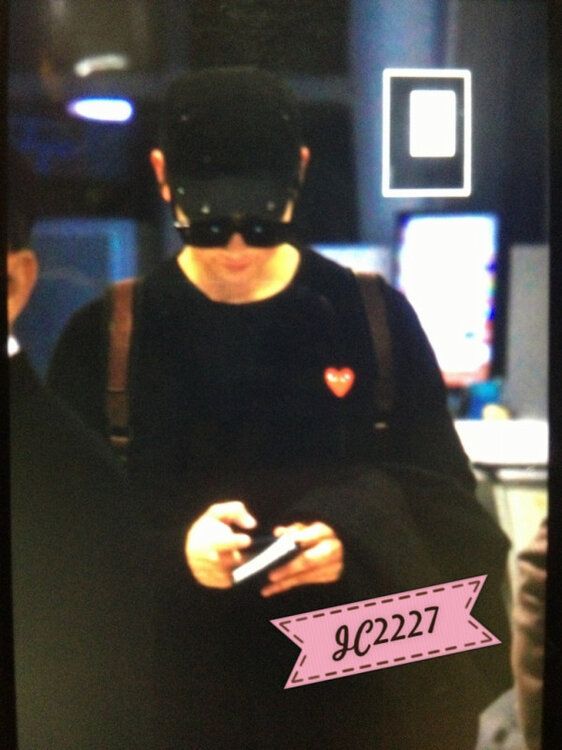 This one was pointed out by @lyna at the MinSul thread/soompi.com
Same outfit from head to toe...:))
The caps, the shades, the style, the running shoes....:))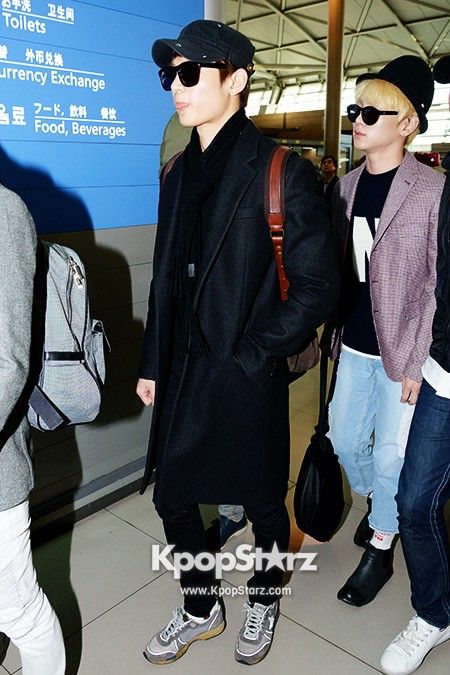 For now this is my update....
-mslee1107-